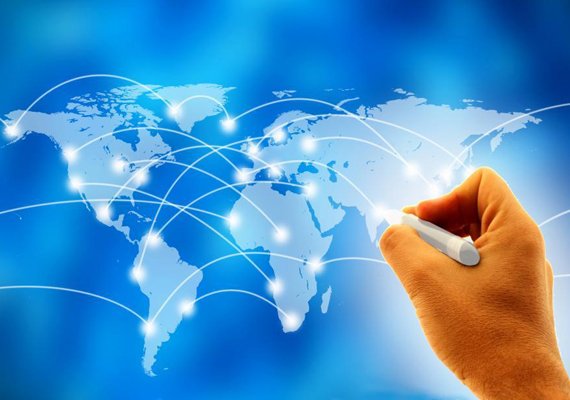 Network Solutions
Networking Solutions are highly mandatory for success of any organization. At Proactive we offer reliable stability and flexibility in our networking solutions; which is coupled with delivering robust performance. We deliver simplistic yet consistent solutions that are flexible and can moulded in accordance to client requirements. Proactive delivers single, scalable and secure IP network and which can be customized based on the changing business needs.We aim at providing a comprehensive suite that includes the following services Network Planning, Design, Implementation, Operation and Optimization, Campus Switching and Routing running voice, video and Data, Wireless LAN Solutions, VPN and Network Security Solutions, IP Telephony, Configuring Gateways with WAN links over Frame-relay / Analog and Digital leased circuits / ISDN PRI/BRI/dial-up / Broadband, Media conversion technologies such as UTP to Fiber(single mode / Multimode), Third Party Content Management and load balancing solutions, LAN Infrastructure Audit and Analysis, WAN Traffic Audit, Analysis, Monitoring, and Shaping Enterprise Network Support. Therefore, our understanding of the fact that the Networking solutions are pivotal for companys success; help in ensuring that we deliver the best! Also Proactive Networked Solutions' longevity and experience as a leader in the practices of networking solutions and managed services make us ideally suited to become the partner of choice for enterprise-wide deployments of mobility and wireless products and services.
Network Services
Any problem with your Computer or if your home or office network is down or you are unable to connect the internet we can help you out.
Our range of services includes:-
Computer Networking
LAN Networking Solutions
IT & Cabling Infrastructure Services
Managed IT & Cabling Infrastructure Outsourcings
Site Designing Survey Installation and Implementation
Custom Made Racks for entire network and server installations
Wall Mount Cabinet
Contents
Our range of services includes:-
There are three main types of cable used in structured cabling installations: UTP, ScTP and fibre optic. Most computer networks are cabled using UTP or 'unshielded twisted pair' as it is a versatile product capable of supporting most system and network protocols.
Now you can connect all of your computers and network resources through secure private networks over the Internet without dedicated hardware or additional IT infrastructure.
Get comprehensive VPN options that are easy-to-use, easy-to-setup, and NAT friendly.
Connect headquarters and branch office networks securely.
No limit to number of connections for creating a virtual WAN.
Share and access vital resources securely over the Internet.
Connect to network printers, servers, and shared files from home, the hotel or coffee shop.
Use your network login for VPN authentication. (Active Directory integration required).
Use on Mac, Windows or Linux.
Run Kerio VPN Client as a service.
Manage folders, upload and download files from network file shares with just a web browser.
Create bookmarks for most frequently used folders.
Available only for Kerio Control on Windows